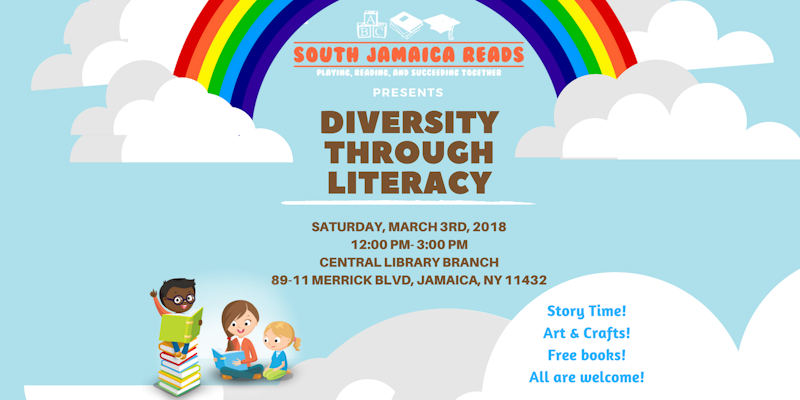 On Saturday, March 3, The Central Library Branch will have a Diversity through Literacy event from 12:00 PM – 3:00 PM!
In celebration of the National Education Association's "Read Across America Day," South Jamaica Reads will be hosting "Diversity Through Literacy," at the Queens Central Library branch. At this free event, children and families are invited to celebrate diversity as they participate in Read-Alouds and fun arts & crafts activities. This event will highlight diverse authors from different backgrounds and teach children about self-love, respect, and friendship.
Note: Free books and resources will be given to the first 150 families who register and complete all activities. Register here!